A WordPress plugin to showcase your prices.
Save time by building your price list quickly, in minutes, not hours!
* This plugin is a one-time cost. You will have access to all updates, forever.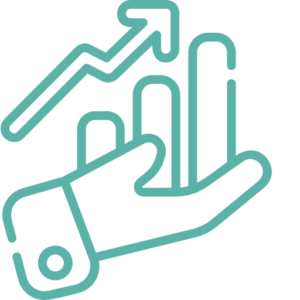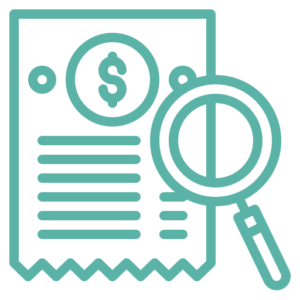 Bring clarity to your pricing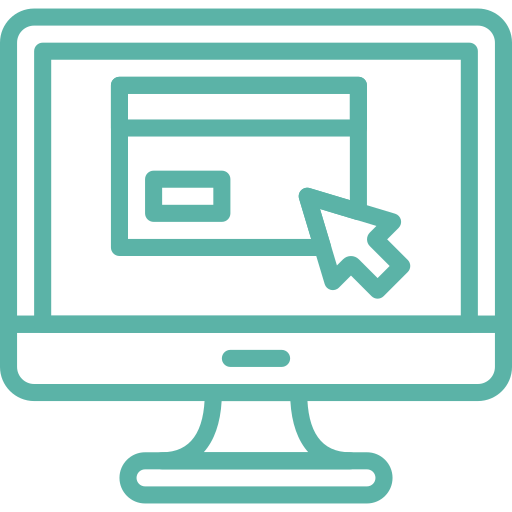 Modernize
your website
Display Your Prices in WordPress
Use this convenient and easy-to-use WordPress Plugin to display your business products and services on your website. Save yourself from complex coding difficulties and perform everything quickly, elegantly and easily with one of the most versatile and convenient price list plugins out there.
Could You Benefit from This?
✓ Retail stores
✓ Website Designers
✓ Photographers & Videographers
✓ Wedding DJ's
✓ Hosting Companies
✓ Loan Companies
✓ Personal Fitness Coaches
✓ Wedding Companies
✓ Party Planning Venues
✓ Any other small business
✓ Nail Salons, Beauty Salons,
✓ Tanning Salons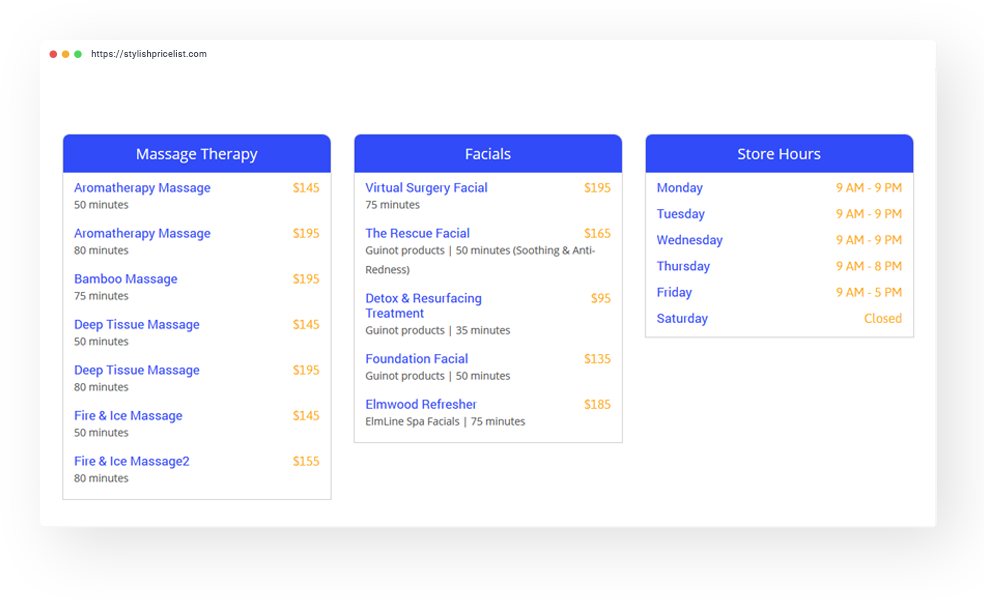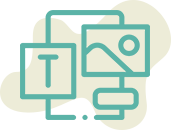 MULTIPLE DESIGN STYLES
With over 4+ styles to choose from, you can easily customize the output look of your price list in seconds. Some styles compliment spas and salons, while other compliment restaurants.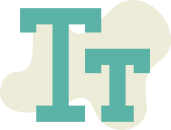 FONT STYLES
You get to choose the font style, colour and type of the heading, category titles and service titles.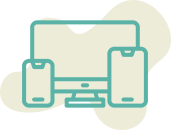 RESPONSIVE
The stylish Price list is responsive and mobile-friendly. SPL will look beautiful on most mobile, tablet and laptop devices!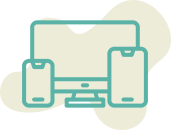 EASILY ADD TO ANY PAGE
Some WordPress plugins make it hard for you to add their product to your page. We made it super simple with short-codes!
Super simple one-click options to: add categories, prices, change colors, change display styles and more.
Watch this Plugin In-Action
Watch the video below or click on one of the sites to watch it live on a users site.
Buy This Price List WordPress Plugin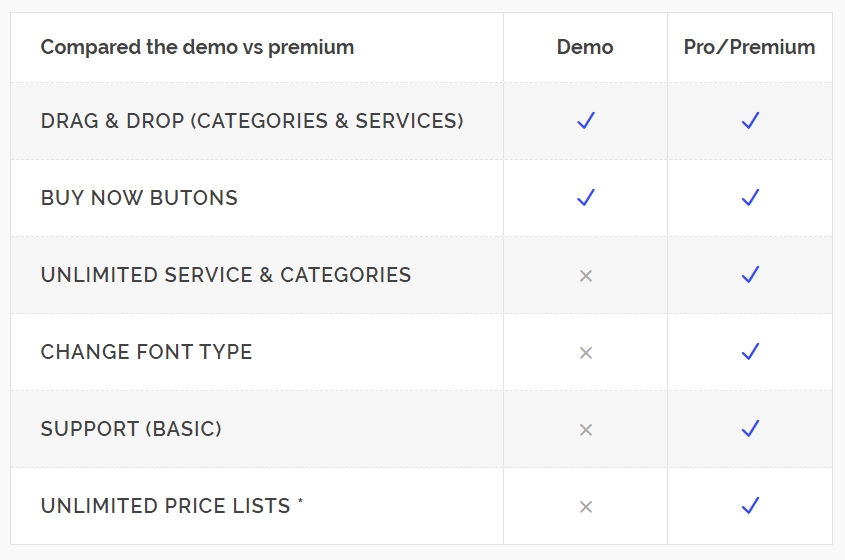 Stylish Price List | Single Site | Life-time License
ONE-TIME FEE (Not yearly)
A
WordPress
plugin that helps display your price list on your business' website, in a stylish format. Great for retail stores, spas, salons and most small businesses. This plugin is updated often to stay fast, secure and up-to-date.
* Unlimited Price List is within reason. Some limitations of databases will vary depending on the user. Some limits users have experienced at 14 categories with 182 products.
** You're expected to use our free demo version first to ensure the full compatibility of this plugin and your site.
If you don't have a Paypal account, you can still click the link above and use the guest check-out option. All sales are final, and the refund policy is here.
Bulk license options for web agencies.

Convenient to use
Build price list super fast with 7 different styles. Switch between each style, easily, with only one click. This enables you to A/B test the best design in minutes, not hours.

Drag and Drop
No need to code! The Stylish Price Plugin is trending – all thanks to its drag-and-drop feature, which lets you organize, change and customize the design in a jiffy!

Safe and secure
No more security concerns! The Stylish Price Plugin has received an A+ Grade from CodeRisk.com, which certifies this plugin's safety for your website's data privacy.

Performance Optimizer
Our code is minified, consolidated and trimmed down to provide a fast loading plugin that won't slow down your site. It adds 200ms loading time to your page or less.